CK518 Master Carburetor Repair Kit for Carter YS carburetors
Complete master kit. Includes idle screw and spring, metering rod and pump diaphragms, check valves, bleeder tube, fuel inlet screw, Welch plugs, screws, needle and seat, choke spring and other parts as shown.
Made in USA. Ethanol compatible.
Ordering Information
Sorry, temporarily unavailable.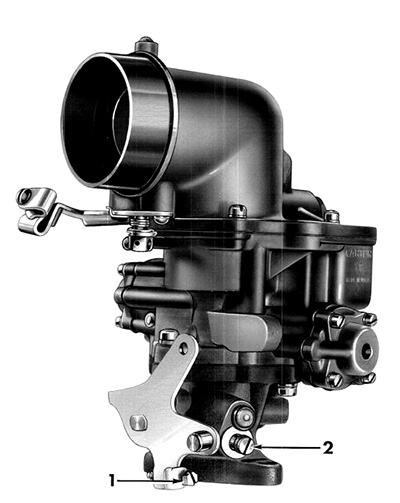 Typical carburetor serviced with this kit
Applications
Willys
1949-56 134" F, L Eng 1/4 Ton 4x4 CJ-V35-U (Navy) MC, MCI M38 (Army) MD M38-A1 (Army)
Also Available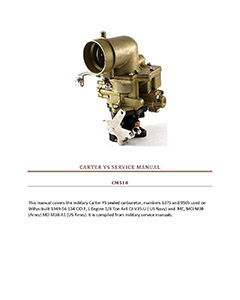 Carburetor service manual