CK294 Carburetor Rebuild Kit for Carter, Edelbrock and Weber AFB Carburetors
Premium quality kit for Carter Performance AFB, Edelbrock and Weber AFB carburetors. Features complete Viton accelerator pump and needle/seat assemblies with solid and spring-loaded needles included. Spring-loaded needles cure the AFB flooding problem on bumpy roads.
Made in USA. Ethanol compatible. Includes instructions.
Kit Contents
Carburetor Numbers Serviced With This Kit
9400
9410
9500
9501
9502
9503
9504
9505
9510
9511
9605
9606
9607
9625
9626
9627
9635
9636
9637
9638
9641
9755
9756
9757
9758
9758
1400
1403
1404
1405
1406
1407
1409
1410
1411
1412
1413
4758
4761

Applications
Aftermarket Carter AFB carburetors
Edelbrock Performer AFB carburetors
Also Available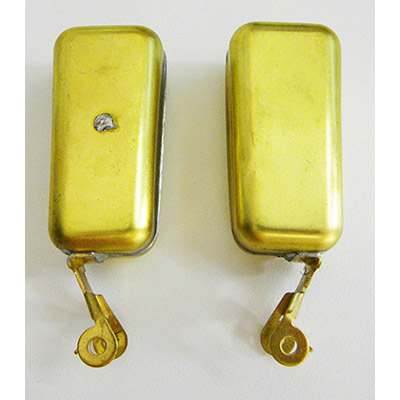 Carburetor float pair