Marvel-Schebler TSX Parts - Numerical Index
Marvel-Schebler TSX carburetors have the carburetor number on a tag, stamped into the body, or sometimes cast into the float bowl. In some cases, there is no carb number on the unit.
TSX Tag Number Example - 3 Line Tag
TSX
957
241B
Many Marvel-Schebler tags have three lines. In this example, the first line is the carb model - TSX.
The second line is the build date, 9th month of 1957, so September, 1957.
The third line is the carb number, 241B. When looking for parts, refer to TSX241B in this example.
TSX Tag Number Example - 2 Line Tag
Some tags have a number in line with the model. In this case, the carb number is TSX905SL with a build date of June, 1972.
How to find a TSX carb kit without a carb number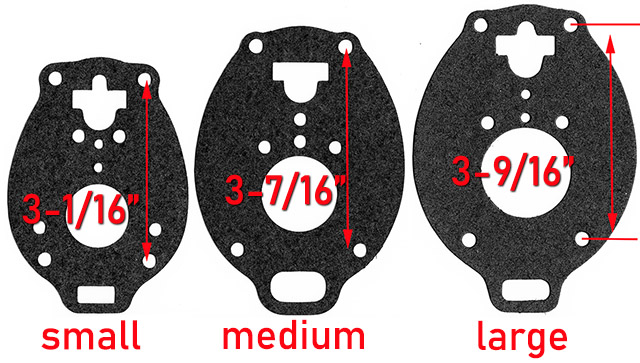 If you have a TSX carb with no numbers, you can still get a standard kit and float, since the kits are grouped by the three sizes of float bowl.